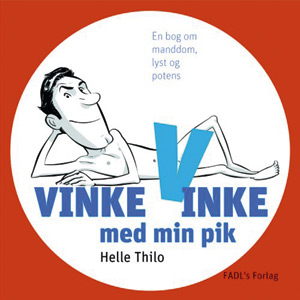 Mænd, der oplever problemer med potensen i samværet med deres kone eller kæreste, er ofte karrieremænd fra det øvre sociale lag, der rider højt på en bølge af karriere, succes og muligheder. Det fremgår af bogen "Vinke vinke med min pik", der er skrevet af journalist Helle Thilo og udkommer 23. september på FADL's Forlag. Disse såkaldte karrieremænd befinder sig i et felt af tilbud og muligheder og føler sig hele tiden stimuleret og inspireret. Til gengæld kan de have svært ved at se, at karrieren går ud over parforholdet – og i sidste ende måske også rejsningsevnen.
– Når man hele tiden bliver stimuleret i arbejdslivet og har travlt med at skabe værdi på jobbet, opdager man måske ikke, at det går ud over den nærhed, der skal til for at kunne fungere seksuelt med konen. Ofte ender det med, at sex kun er noget, der foregår engang imellem, og hvor hverken forspillet, nærheden, sympatien eller kærligheden er til stede," siger Claus Hyldahl, der er medicinsk direktør i Lægernes Test Center. Potens og karriere er altså for mange mænds vedkommende to uforenelige størrelser. Mænd bygger ofte deres identitet på noget meget målbart. Men alle de statussymboler, manden jagter, kan i sidste ende stresse ham så meget, at det går ud over potensen. Det mener sexolog Jesper Bay-Hansen:
– Hvis man er stresset, oplever man ubehag i kroppen. Man har 117 forskellige tanker i hovedet på en gang, er træt, energiforladt og sover dårligt. Det giver mindre lyst til sex, og der afsættes forbløffende ofte hverken tid eller rum til at prioritere parforholdet. På den måde kan man sige, at mænd, der prøver at være omnipotente, ender med at blive impotente, siger han i bogen.