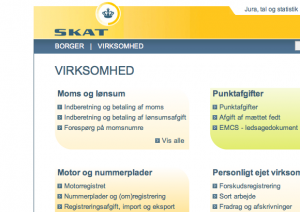 Skat i Hjørring har stævnet den tidligere ejer af den nordjyske virksomhed ETI Telecom, Ronnie Wagner Kristiansen og to andre personer emd tilknytning til firmaet med krav om betaling af 105 millioner kroner. Det skriver Nordjyske.
Kravet er opstået i kølvandet på at HHU aps. sidste år gik konkurs. Skat mener, at Ronnie Wagner Kristiansen er den reelle ejer af virksomheden.
Ronnie Wagner Kristiansens sidst kendte adresse er i byen Baar i Schweeiz, men han har også boet i Sussex i England og i Hou i Nordjylland, men hans nuværende adresse er ukendt.
Da Skats advokat ikke kender adressen, har han måtte indrykke annonce i Statstidende, hvor han beder Ronnie Vagner Kristiansen reagere på stævningen.
Det har været nemmere at finde de to andre personer, som Skat også retter et krav mod på et trecifret millionbeløb.
Ronnie Wagner Kristiansens firma gik konkurs og han fjernede alle midler i firmaet uden at tage hensyn til Skats tilgodehavende. Skat mener derfor, at han har handlet erstatningspådragende.